Shop
I basically paint in three different formats, large, medium and small. Small is the format I paint in mostly. My watercolours are not sold framed.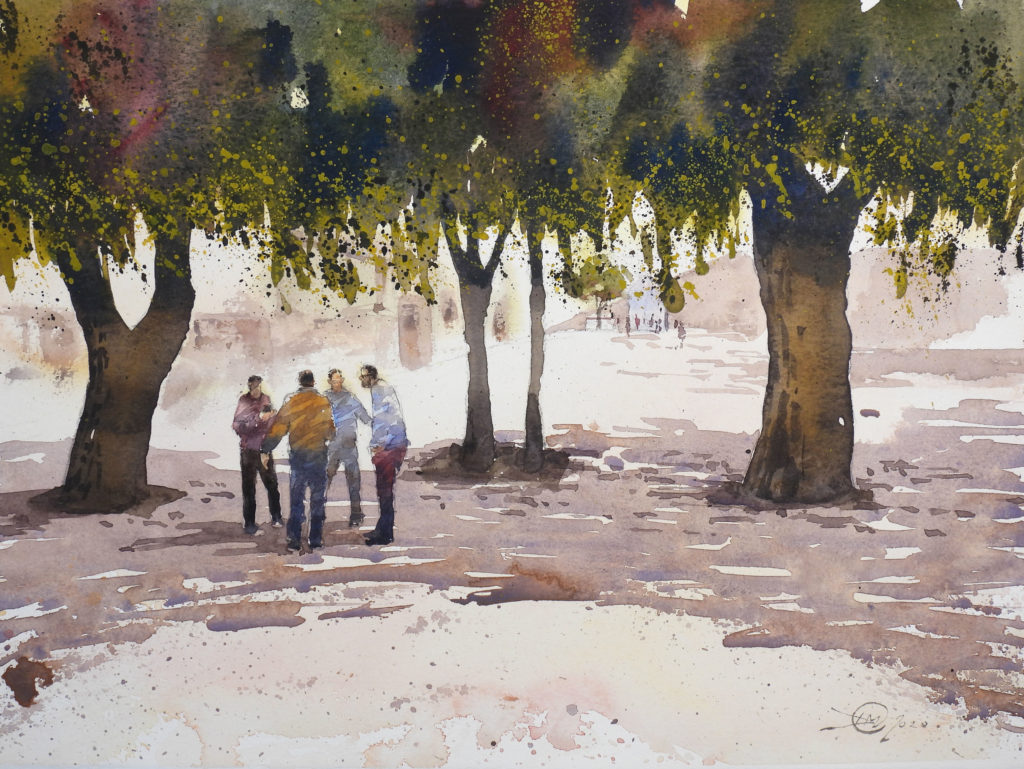 All watercolours are sent in a protective cardboard roll. If you are not happy with the painting or it is damaged it is totally okay to return it and your money will be refunded to you.
Large watercolours ( 70 x 50 cm ) Prices range between 450 – 550 Euros.
Medium watercolours ( 52 x 34 cm ) Prices range between 350 – 450 Euros.
Small watercolours ( 36 x 26 cm ) Prices range between 300 – 400 Euros.
Please note that my Patreon supporters get a 10% discount on all my art. Find out more about Patreon and how you can support me as an artist here: https://www.patreon.com/meldrumart
Please note that on my website prices are in Swedish kronor.
For your shopping rights, terms and conditions, please click here.
Showing 1–12 of 19 results
Showing 1–12 of 19 results